Autonomous or  "self-driving" vehicles are the way of the future, we've been told, as they will significantly reduce the number of crashes on U.S. highways. Without human error in the mix, the number of accidents will fall and Americans everywhere will enjoy safer transportation.
So far, however, self-driving vehicles don't seem to be living up to the hype. In a 2020 study published in Transportation Research Procedia, researchers found that "rear-end" collisions were more common with autonomous vehicles. The Insurance Institute for Highway Safety (IIHS) also reported this year (2020) that autonomous vehicles may not prevent as many accidents as expected, mostly because of "driver error," which they should be able to avoid, "Is the final failure in a chain of events leading to more than 9 out of 10 crashes."
Considering these issues, the National Highway Traffic Safety Administration (NHTSA) recently announced it is opening a formal regulatory proceeding that "could eventually result in the adoption of new safety standards for autonomous vehicles," according to Automotive News.
NHTSA Seeks to Establish Regulations on Autonomous Vehicles
The NHTSA has issued an advanced notice of proposed rulemaking to get public input on how best to ensure the safety of future self-driving vehicles. "This rulemaking will help address legitimate public concerns about safety, security, and privacy without hampering innovation in the development of automated driving systems," said U.S. Secretary of Transportation Elaine Chao in a statement.
Any final rules will likely take years to develop and implement, but the NHTSA's goals include:
Create rules that address best industry practices
Develop regulations that require automakers to report problems
Establish legally binding safety standards on automated driving systems
The National Transportation Safety Board (NTSB) has criticized the NHTSA in the past for failing to better regulate automated vehicle safety up to this point, noting there are currently no regulations governing the performance of systems like Autopilot on Teslas.
Regulators Investigate Tesla Autopilot Systems
The NHTSA has investigated at least 13 Tesla crashes so far involving questions about the Autopilot system. A fatal crash occurring between a Tesla Model S and a Honda Civic on December 29, 2019, for instance, spurred an investigation by the NHTSA. According to news reports, the Model S was allegedly speeding in Gardena, California when it crashed into a Honda Civic at an intersection.
The twelfth Tesla crash investigated by the agency involved a Tesla Model 3 that rear-ended a parked police car in Connecticut on December 7, 2019. This crash is also believed to be tied to the Autopilot system.
The NTSB has also investigated several Tesla Autopilot crashes, including one in 2018 when the driver of a 2014 Tesla Model S ran into the back of a fire engine. The driver was reportedly eating breakfast behind the wheel while he let Autopilot take over the driving. He failed to brake before the crash.
After investigating another Tesla crash that left the father of two dead, Robert L. Sumwalt III, chairman of the NTSB, stated that the incident pointed to a "lack of system safeguards to prevent foreseeable misuses of technology," adding that the auto industry "keeps implementing technology in such a way that people can get injured or killed."
At that time, the NTSB cited shortfalls in how the U.S. Department of Transportation had overseen partial automation in cars and criticized the NHTSA for waiting for problems to occur rather than proactively addressing safety issues.
The NHTSA can demand a recall if it believes a vehicle poses an unreasonable risk to safety, but it has not done so with any autonomous vehicles to date.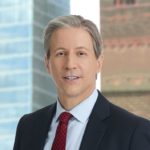 Exclusively focused on representing plaintiffs, especially in mass tort litigation, Eric Chaffin prides himself on providing unsurpassed professional legal services in pursuit of the specific goals of his clients and their families. Both his work and his cases have been featured in the national press, including on ABC's Good Morning America.