In March 2016, the U.S. Department of Transportation's National Highway Traffic Safety Administration (NHTSA) and the Insurance Institute for Highway Safety (IIHS) announced a historic commitment by 20 automakers representing more than 99 percent of the U.S. market to make automatic emergency braking (AEB) a standard feature on virtually all new cars no later than NHTSA's 2022 reporting year, which starts September 2022.
The NHTSA recently released an update on the progress of that commitment, reporting that four manufacturers have already met it three years ahead of schedule, while 12 have equipped more than 75 percent of their new passenger vehicles with AEB.
AEB Reduces Risk of a Collision
Cars equipped with AEB can sense an imminent collision. If the driver doesn't react, the system does, and the car starts braking on its own. The system uses on-vehicle sensors like radar, cameras, and lasers to detect other cars or obstacles and warn the driver about them. If the driver doesn't respond quickly enough, the system applies the brakes.
Data from the IIHS show that AEB systems, together with forward-collision warnings, cut by 50 percent all rear-end collisions. There are several varieties of AEB, including the following:
AEB: The vehicle stops to avoid a crash, or to reduce the severity of a crash.
Forward AEB: The car brakes to prevent a collision when moving forward.
Rear AEB: The car brakes to prevent a collision or reduce impact while the car is moving backward.
AEB with Pedestrian Detection (AEB–ped): The car brakes to prevent a collision or reduce impact with pedestrians or bicyclists when the car is moving forward.
City Speed AEB: The car brakes to prevent a collision or reduce impact at city speeds, typically below 50 mph.
Highway Speed AEB: The car brakes to prevent a collision or reduce impact at highway speeds (50 mph or higher).
The NHTSA believed the agreement achieved with the automakers would result in AEB becoming standard on new cars three years faster than what could be achieved through formal regulatory processes.
Manufacturers Making Great Strides in Implementing AEB
The four manufacturers who have already met their commitment to AEB systems include:
Tesla
Volvo
Audi
Mercedes
An additional 12 manufacturers equipped more than 75 percent of their new vehicles with AEB, compared to just 30 percent two years ago. Between September 2018 and August 2019, a total of 9.5 million vehicles were equipped with AEB technology.
According to a Consumer Reports survey of vehicle owners, the most satisfying AEB systems so far are those equipped on the Genesis, Lexus, and Tesla. According to the report, the least satisfying were those in the Acura, Mazda, and Honda, with complaints including:
Too many false alarms
Engaged emergency braking when not necessary
Applies brakes full force when a more moderate approach would have been preferred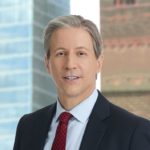 Exclusively focused on representing plaintiffs, especially in mass tort litigation, Eric Chaffin prides himself on providing unsurpassed professional legal services in pursuit of the specific goals of his clients and their families. Both his work and his cases have been featured in the national press, including on ABC's Good Morning America.