Earlier this year, the National Transportation Safety Board (NTSB) released its "Most Wanted List" of transportation safety improvements. These are changes that the organization believes can and should be implemented to help prevent accidents, save lives, and reduce the number of people injured each year in transportation accidents.
Below is a summary of the ten recommendations, along with an update as to their implementation.
NTSB Wants an End to Distraction and Alcohol and Drug Impairment
The first recommendation is to eliminate distractions. "Distraction is a growing and life-threatening problem in all modes of transportation," the NTSB writes. "All drivers, pilots, and operators need to eliminate distractions and stay focused on safely operating their vehicle, aircraft, vessel, or train."
The NTSB suggested addressing the issue through education, legislation, and enforcement. While some changes have been made—including those in the marine and railroad industries—many remain open.
Most areas still need to add driver distraction codes to traffic accident investigation forms, for example.  Still missing, as well, are formal policies prohibiting cell phone use by commercial driver's license holders with a passenger-carrying or school bus endorsement.
The second recommendation was to end alcohol and other drug impairment in transportation. "Impairment is a contributing factor in far too many transportation accidents across all modes," the NTSB writes, "with alcohol impairment as a leading cause of highway crashes."
Though changes have been made in the airline and railroad industries, many are still awaiting action. These include:
developing and disseminating a common standard of practice for drug toxicology testing,
requiring law enforcement agencies to collect place of last drink (POLD) data as part of any arrest or accident investigation involving an alcohol-impaired driver,
and accelerating the widespread implementation of the Driver Alcohol Detection System for Safety (DADSS) technology.
NTSB Seeks Other Improvements for Transportation Safety
The remaining recommendations include the following:
Ensure the safe transportation of hazardous materials: The NTSB is concerned about rail tank cars carrying flammable liquids not meeting improved safety specifications, and the risks of pipeline ruptures. Many of the recommendations have been addressed.
Fully implement positive train control (PTC): This technology can stop a train before a crash happens. Congress mandated that PTC be installed and operating by December 31, 2018, but only 25 percent of passenger route miles and just 60 percent of passenger locomotives have met that criteria.
Implement a comprehensive strategy to reduce speeding-related crashes: To reduce speeding-related crashes, the NTSB recommends proven countermeasures such as automated enforcement technology, vehicle technology, and educational campaigns.
Improve the safety of part 135 aircraft flight operations: The NTSB suggests that all part 135 operators (such as air medical, air taxi, and charter planes) implement safety management systems and flight data monitoring programs that address the unique risks associated with their operations.
Increase implementation of collision avoidance systems in all new highway vehicles: The NTSB wants all vehicle manufacturers to make this technology standard equipment on all vehicles.
Reduce fatigue-related accidents: Driver fatigue remains a common cause of accidents. The NTSB calls for a comprehensive approach to combating fatigue in transportation, including education, training, technology, and hours-of-service regulation.
Require medical fitness—screen and treat obstructive sleep apnea: Undiagnosed sleep apnea can increase the risk of accidents on the highway, water, and railways. The NTSB wants to see mandatory screening and treatment for the disorder.
Strengthen occupant protection: Restraint systems save lives. The NTSB suggests all states enact laws requiring all motor vehicle occupants to use seatbelts and allowing primary enforcement of seat belt laws for all vehicle occupants. The organization also wants to see requirements for enhanced vehicle design to provide better occupant protection, and for general aviation aircraft owners to install shoulder harness systems.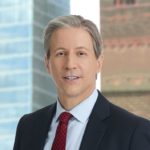 Exclusively focused on representing plaintiffs, especially in mass tort litigation, Eric Chaffin prides himself on providing unsurpassed professional legal services in pursuit of the specific goals of his clients and their families. Both his work and his cases have been featured in the national press, including on ABC's Good Morning America.