In their September 2018 report, the National Highway Traffic Safety Administration (NHTSA) revealed that there were an estimated 7,277,000 police-reported traffic crashes in the U.S. in 2016, in which 37,461 people were killed and 3,144,000 people were injured. An average of 102 people died each day in car crashes that year—one every 14 minutes.
What can we do to improve these numbers? The National Transportation Safety Board (NTSB) recently released their 2019-2020 "most wanted list," which includes the steps they believe the nation needs to take to address issues related to transportation safety: "These issue areas are ripe for action now; if addressed, they would make a significant impact."
NTSB Suggests Steps for Improving Highway Safety
The most wanted list is the NTSB's premier advocacy tool, and identifies the top safety improvements they believe can be made to prevent accidents, minimize injuries, and save lives in the future. "We urge lawmakers, industry, and every American to learn more about what they can do to implement and champion these critical safety improvements," they write in their brochure.
Among the suggested safety improvements were the following:
Eliminate Distractions
The NTSB suggests banning the use of personal electronic devices on roadways, further educating the public about distracted driving dangers, urging vehicle manufacturers designing infotainment systems to consider the level of distraction posed by those systems, and recognizing that safe driving requires 100 percent of a driver's attention.
Address Fatigue
Drowsy driving increases the risk of an accident. The NTSB suggests establishing fatigue risk-management programs for industry and workplaces, incorporating fatigue-mitigation strategies into regulations for passenger-carrying drivers who work at night, developing and implementing in-vehicle technologies to reduce fatigue-related crashes, and implementing a program that would identify commercial drivers at high risk for sleep apnea and require those drivers to show evidence of treatment.
End Alcohol and Drug Impairment
Drunk driving remains a leading cause of highway crashes, and drugged driving is on the rise. The NTSB suggests that states lower their blood alcohol concentration (BAC) limit to 0.05 or lower for all drivers, perform more routine traffic stops and sobriety checkpoints, require the use of alcohol ignition interlock devices for all individuals convicted of driving while intoxicated, develop and disseminate a common standard of practice for drug toxicology testing and accelerate widespread implementation of Driver Alcohol Detection System for Safety technology.
Increase Implementation of Collision-Avoidance Systems
Since human error is the cause of most vehicle crashes, the NTSB suggests encouraging more technological countermeasures to prevent or mitigate crashes. They advised regulators to complete standards for collision warning and automatic emergency braking (AEB) systems and require the technology in all highway vehicles, improve consumer awareness about these systems by rating them in the New Car Assessment Program's 5-Star rating system and install and make standard in all vehicles, forward collision avoidance systems that, at a minimum, include a collision warning component.
Address Speeding
Speeding increases the risk of a crash, but is considered socially acceptable in most cases. The NTSB suggests updating and promoting best practices for automated speed enforcement, developing and implementing programs to improve consistency in law enforcement reporting of speeding-related crashes, establishing a national education and enforcement campaign, developing performance standards for advanced speed-limiting technology and encouraging manufacturers to adopt those systems.
Strengthen Occupant Protection
Motor vehicle accidents remain a leading cause of death. The NTSB suggests equipping new buses with lap/shoulder belts, enacting laws to allow for primary enforcement of seat belt laws, enacting laws that require school buses to be equipped with lap/shoulder belts, and promoting education campaigns about the importance of seat belts and child restraints.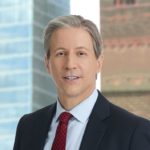 Exclusively focused on representing plaintiffs, especially in mass tort litigation, Eric Chaffin prides himself on providing unsurpassed professional legal services in pursuit of the specific goals of his clients and their families. Both his work and his cases have been featured in the national press, including on ABC's Good Morning America.