The U.S. National Highway Traffic Safety Administration (NHTSA) recently sent a letter to Daimler Trucks North America LLC acknowledging the company's notification of a safety recall. Daimler is recalling school buses over concerns that the seatbacks may put children at risk of injuries. The NHTSA notes that over 50,000 buses may be affected
Daimler Recalling Some Buses Due to Potentially Defective Seat Backs
The manufacturer first reported the recall on October 4, 2019. Potentially affected buses include certain 2014-2020 models of the following that were equipped with SynTec S3B or S3C seats:
Thomas Built Saf-T-Liner EFX
Minotour
Saf-T-Liner C2
Saf-T-Liner HDX
The seats may have been manufactured with styrene blocks that may not provide sufficient impact absorption in certain areas around the steel frame of the back support. Because of this defect, the vehicles do not comply with the Federal Motor Vehicle Safety Standards. The lack of impact absorption increases the risk of injury in the event of a crash.
According to the National Transportation Safety Board (NTSB), school buses use a "unique technology called compartmentalization—a passive occupant protection system. School bus seats, made with an energy-absorbing steel inner structure and high, padded seat backs, are secured to the school bus floor. Students are protected within the seating compartment much like eggs in a carton."
Student safety is dependent upon these seats being manufactured correctly, however, and meeting certain safety standards. Some of the seats on Daimler Trucks buses may not meet these standards.
Investigation Into Seats Shows Possible Design or Manufacturing Defect
Daimler first became aware of the potential issue in March 2019, according to the defect report. Transport Canada sent the company test results indicating that 2 of 4 seats were not in compliance with safety standards. Daimler contacted its seat supplier, SynTec, and Syntec launched its own investigation. In June 2019, both Daimler and Syntec representatives visited Transport Canada to review the tested seats.
Upon examination, they discovered that there was a variation in the position of the knee styrene block to the seat frame. SynTec went back and initiated a design change to improve resisting force while continuing to investigate the problem.
In September 2019, SynTec determined that the defective seats could exist in many of the vehicles for which it had supplied the seats, and conducted a voluntary recall.
Daimler will notify owners and dealers of the issue, and to fix the problem, will install additional impact material between the re-bond back and the vinyl back cover to increase the amount of absorption, free of charge. This repair can be made without having to take the bus out of service and will take place at Daimler Trucks authorized service facilities.
The recall is expected to begin on December 2, 2019. Owners can also contact the company at 1-800-547-0712, or check the NHTSA's Vehicle Safety Hotline at 1-888-327-4236.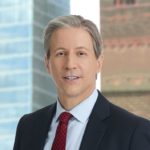 Exclusively focused on representing plaintiffs, especially in mass tort litigation, Eric Chaffin prides himself on providing unsurpassed professional legal services in pursuit of the specific goals of his clients and their families. Both his work and his cases have been featured in the national press, including on ABC's Good Morning America.