On March 9, 2021, the National Highway Traffic Safety Administration (NHTSA) announced the recall of nearly 380,000 Sportage SUVs and Cadenza sedans because of a risk of engine fires. Automaker Kia has advised owners to park their vehicles outside and away from their homes until they have been repaired.
Kia Warns Owners of Potential for Engine Fires
The recall affects:
All 2017-2021 model year Kia Sportage vehicles manufactured from December 10, 2015, through October 23, 2020, not equipped with Smart Cruise Control
All 2017-2019 model year Kia Cadenza vehicles manufactured from June 2, 2016, through June 14, 2019, not equipped with Smart Cruise Control
The electrical circuit within the Hydraulic Electronic Control Unit (HECU) may experience a short circuit that results in excessive current, thereby increasing the risk of an engine compartment fire. Such a fire could increase the risk of injury or death to any occupants inside. The automaker reports it is not aware of any crashes or injuries related to this issue.
Should such a short circuit occur, owners may notice various warning lights illuminated on the instrument panel, including the tire pressure warning light, ABS warning light, and MIL warning light. They may also smell a burning/melting odor, or notice smoke emanating from the engine compartment. To date, Kia is not aware of what may be causing the problem.
Kia states it will notify all owners by first class mail with instructions to bring their vehicles to a Kia dealer for repairs. Technicians will replace certain fuses in the electrical junction box to prevent an over-current condition in the HECU's electrical circuit board. The new fuses will each have lower fuse amperage. Kia will reimburse owners for repair expenses already incurred.
Until consumers can get their vehicles in for these repairs, Kia suggests parking the vehicles outside. To find out if your vehicle may be affected by this recall, check the NHTSA's recall page.
NHTSA Fines Kia and Hyundai for Moving Too Slowly to Recall Vehicles
This recall is part of an ongoing problem with Kia vehicles concerning engine fires. In response to a report by the nonprofit Center for Auto Safety, the NHTSA began investigating both Kia and Hyundai engine fires in 2019. At that time, the agency stated it had owner complaints of more than 3,100 fires, 103 injuries, and one death.
In a related issue, the NHTSA announced penalties on Kia and Hyundai totaling $210 million in November 2020 because they moved too slowly to recall over one million vehicles with engines that could fail.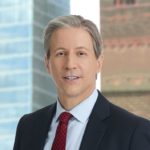 Exclusively focused on representing plaintiffs, especially in mass tort litigation, Eric Chaffin prides himself on providing unsurpassed professional legal services in pursuit of the specific goals of his clients and their families. Both his work and his cases have been featured in the national press, including on ABC's Good Morning America.