Did you know that December is National Drunk, Drugged Driving Prevention month?
President Biden just proclaimed it so this year. According to a press release issued by the White House on November 30, 2021, during the month of December, "we reaffirm our commitment to preventing impaired driving. We remember the victims and honor their memory by making the responsible decision to drive sober and ensure that others do the same."
Driving while impaired by any substance—including alcohol, illicit drugs, and even over-the-counter drugs—is illegal and can result in an accident.
NHTSA Launches Holiday Enforcement Campaigns
Meanwhile, the National Highway Traffic Safety Administration (NHTSA) also seeks to spread awareness about holiday-related traffic accidents. They kicked off their annual high-visibility enforcement campaigns on December 14, 2021, including "Drive Sober or Get Pulled Over," "If You Feel Different, You Drive Different," and "Drive High—Get a DUI."
As part of these campaigns, law-enforcement officers will be working with their communities from December 17, 2021, through January 1, 2022, to take impaired drivers off the roads.
The NHTSA states that in December 2019, 837 people lost their lives in traffic crashes involving a drunk driver. Mothers Against Drunk Driving (MADD) adds that in 2018, while drunk driving deaths "typically represent around a third of all traffic fatalities, that increased to nearly 50 percent on December 24 and December 31."
Drugs Can Impair Driving As Well
It's not only alcohol that can impair drivers. Between March and July in 2020, nearly two-thirds of drivers involved in traffic accidents tested positive for at least one active drug including alcohol, marijuana, and opioids. Every state has laws that make this illegal, but many people don't understand that driving under the influence includes not only alcohol, but illicit drugs, legal prescription medications, and over-the-counter medications.
Like alcohol, drugs can impair driving because they slow coordination, reaction times, and judgment. Several studies have shown that marijuana, for instance, impairs motor skills, lane tracking, and cognitive function, while hurting a driver's ability to multitask.
Drugs like cocaine and methamphetamine also make drivers more aggressive and reckless. Even some legal medications can cause drowsiness, dizziness, and other side effects that impair a person's ability to drive safely.
The NHTSA warns that impaired drivers "can't accurately assess their own impairment—which is why no one should drive after using any impairing substances."
Tips to Increase Driving Safety Around the Holidays
To help keep yourself and your family safe this holiday, follow these tips:
If you plan to use an impairing substance, plan ahead for a sober driver.
Keep an eye on your friends and loved ones, and don't let them drive under the influence of alcohol or drugs.
If you're hosting a party where alcohol or drugs will be used, make sure all guests leave with a sober driver.
Always buckle your seatbelt—it is your best defense in an accident.
Maintain a generous following distance, particularly if you spot someone driving erratically.
Use extra caution at intersections. Accidents involving impaired drivers often occur at intersections.
Avoid driving late at night, when more impaired drivers are likely to be on the road.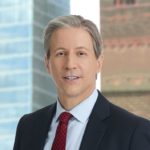 Exclusively focused on representing plaintiffs, especially in mass tort litigation, Eric Chaffin prides himself on providing unsurpassed professional legal services in pursuit of the specific goals of his clients and their families. Both his work and his cases have been featured in the national press, including on ABC's Good Morning America.