The National Highway Traffic Administration (NHTSA) has been encouraging the development of self-driving cars for several years, convinced that the vehicles would help save lives. In a document entitled, "Automated Driving Systems: A Vision for Safety," U.S. Department of Transportation Secretary Elaine L. Chao wrote, "The future of this technology is so full of promise. It's a future where vehicles increasingly help drivers avoid crashes….And, especially important, it's a future where highway fatalities and injuries are significantly reduced."
However, according to a recent study by the Insurance Institute for Highway Safety (IIHS), the technology may not be as effective at preventing crashes as previously believed.
Study Examines Causes of Crashes, Compares Outcomes with Self-Driving Cars
To estimate how many crashes may still occur if self-driving cars were the only cars on the road, researchers examined more than 5,000 police-reported crashes from the National Motor Vehicle Crash Causation Survey. They then divided the driver-related factors contributing to the crashes into five categories:
Sensing and perceiving errors, including things like driver distraction and failing to recognize hazards in time.
Predicting errors, such as when drivers misjudged a gap in traffic, incorrectly estimated how fast another vehicle was going or made an incorrect assumption about what another road user was going to do.
Planning and deciding errors, including driving too fast or too slow for the road conditions, driving aggressively, or following too closely.
Execution and performance errors, including inadequate or incorrect evasive maneuvers, overcompensation, and other mistakes in controlling the vehicle.
Incapacitation, including impairment due to drug and alcohol use, medical problems, or fatigue.
The researchers assumed self-driving vehicles would prevent crashes caused by perception errors or driver incapacitation, because cameras and sensors could be expected to monitor the roadway and identify potential hazards better than a human driver, and would be incapable of distraction or incapacitation.
Crashes due to sensing and perceiving errors, however, accounted for only 24 percent of total crashes, and incapacitation for only 10 percent. Together, that added up to only about one-third of total  crashes. In addition, self-driving cars could be expected to avoid crashes caused by these factors only as long as the sensors on the cars worked perfectly and never malfunctioned.
To Avoid Most Crashes, Self-Driving Cars Will Have to be Much More Complex
The remaining two-thirds of crashes could still occur unless self-driving vehicles are specially programmed to avoid other types of predicting, decision-making, and performance errors. Planning and deciding errors, for instance, were contributing factors in about 40 percent of the crashes in the study. For self-driving cars to eliminate those crashes, they would have to be designed to focus on safety rather than rider preference when the two are at odds.
Self-driving cars would also need to be able to adapt to road conditions and implement strategies that account for uncertainty about what other road users will do. In March 2018, for instance, an Uber test vehicle killed a pedestrian in Tempe, Arizona when its automated system struggled to correctly identify a pedestrian on the side of the road, and then was unable to predict that she would cross in front of the vehicle. When she did, the car was unable to execute the correct evasive maneuver to avoid striking her.
"Conventional thinking has it that self-driving vehicles could one day make crashes a thing of the past," the IIHS reported. "The reality is not that simple."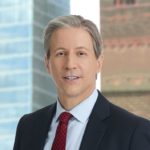 Exclusively focused on representing plaintiffs, especially in mass tort litigation, Eric Chaffin prides himself on providing unsurpassed professional legal services in pursuit of the specific goals of his clients and their families. Both his work and his cases have been featured in the national press, including on ABC's Good Morning America.