Ford Motor Company recently issued three safety recalls in North America. Affected vehicles include select Ford Edge, Lincoln MKX, Lincoln Corsair, and Ford F-150 models.
Over 500,000 Vehicles Recalled for Brake Problems
The first recall concerns the operation of the brakes on over 500,000 vehicles. Those vehicles affected have front brake jounce hoses that could rupture, which is likely to result in a progressive brake fluid leak. If the fluid is depleted beyond a certain level, the brakes may not work as expected.
Drivers will notice a brake fluid warning indicator light and may experience an increase in brake pedal travel along with a reduction in the rate of deceleration. In certain instances, this could increase the risk of a crash. So far, Ford is not aware of any accidents or injuries.
According to Ford, the vehicles affected by this recall include 2015-18 Ford Edge SUVs built at the Oakville Assembly Plant from June 25, 2014, to December 21, 2017, as well as 2016-18 Lincoln MKX vehicles built at the same plant from November 11, 2014, to December 21, 2017.
Owners are advised to take their vehicles to their local dealerships, where technicians will reportedly replace the front brake jounce hoses with new hoses that have a revised braid material.
About 3,000 Vehicles Recalled for Potential Road Hazard
The second recall affects over 3,000 Lincoln Corsair vehicles made in 2020. These vehicles  may have insufficient clearance between the left and right rear coil springs and the toe link bracket, which could cause the spring and bracket to touch. Should this occur, it could wear away the protective coating on the coil spring over time, resulting in the fracture of the spring.
If the spring then separates from the vehicle, it could cause a road hazard for traffic following behind the vehicle, increasing the likelihood of an accident, though Ford is reportedly not aware of any accidents or injuries related to this problem.
Consumers should take their vehicles to their dealerships, where technicians will check the vehicles for proper clearance between the rear coil spring and the toe link bracket. If needed, Ford reports they will trim the toe link bracket edge and install a new coil spring.
About 400 Trucks Recalled for Potential Fire Danger
The third recall is the smallest of the three and affects only about 431 2020 Ford F-150 vehicles in the U.S. These vehicles  may have been built with an improper attachment nut used to fasten the positive battery cable to the starter motor. If so, the connection may not be secure, which could result in heat generation during the start cycle that could lead to a fire.
As with the other two recalls, Ford is reportedly not aware of any accidents or injuries related to this one. To fix the problem, dealers will replace the starter motor positive power supply attachment nut.
For more information on these and other recalls, check with the National Highway Traffic Administrations (NHTSA) recalls site.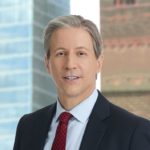 Exclusively focused on representing plaintiffs, especially in mass tort litigation, Eric Chaffin prides himself on providing unsurpassed professional legal services in pursuit of the specific goals of his clients and their families. Both his work and his cases have been featured in the national press, including on ABC's Good Morning America.