The Insurance Institute for Highway Safety (IIHS) recently released a new study examining the effectiveness of safety technologies including forward collision warning (FCW) and automatic emergency braking (AEB) in large trucks. "While these systems are known to be effective in passenger vehicles," the researchers wrote, "less is known about their effectiveness in large trucks."
Meanwhile, the U.S. National Highway Traffic Administration (NHTSA) has proclaimed October as National Pedestrian Safety Month, in an effort to reduce the recent spike in pedestrian fatalities on American roadways across the country.
IIHS Finds that Collision-Avoidance Technologies Could Reduce Large-Truck Crashes
Front crash prevention systems like FCW and AEB monitor the road environment using radar or video camera sensors or both. The FCW systems usually sound an alert if a front collision is likely, while the AEB systems apply the vehicle's brakes to prevent or mitigate a forward impact if the driver doesn't intervene.
There is currently no federal mandate for AEB systems, but 20 automakers representing 99 percent of the U.S. auto market have agreed to make AEB standard on virtually all new passenger vehicles by September 1, 2022. AEB has existed in large trucks and its availability in the fleet is increasing.
The researchers were aware of other studies estimating how these systems may help prevent crashes. For this study, they examined data encompassing about 2,000 crashes that occurred during 2017-2019.
Results showed that trucks equipped with FCW had 22 percent fewer crashes and trucks with AEB had 12 percent fewer crashes than those without either technology. FCW and AEB reduced rear-end crashes  (where trucks rear-end other vehicles) by 44 and 41 percent, respectively.
The IIHS added that both technologies could have benefits beyond the reduction in crashes—making the damage of a crash less severe, for example.
The researchers concluded: "Equipping new trucks with FCW and AEB will gradually improve truck safety, and improved understanding of the benefit of these systems should help encourage these investments."
NHTSA Urges Drivers and Walkers to Stay Safe on the Road
Meanwhile, the NHTSA is making new efforts to reduce the rising number of pedestrian fatalities on the road. In 2019, the Governors Highway Safety Association (GHSA) reported, "In recent years, the number of pedestrian fatalities in the United States have grown sharply." Between 2009 and 2018, they increased by 53 percent, from 4,109 in 2009 to 6,283 in 2018.
The NHTSA launched the first-ever National Pedestrian Safety Month on September 29, 2020. The organization intends to provide safety tips, educational materials, and other resources to remind drivers and walkers that "staying safe is a shared responsibility."
Among the group's safety walking tips:
Walk on sidewalks whenever possible. Otherwise, walk facing traffic and as far from traffic as possible.
Keep alert at all times—don't be distracted by electronic devices.
Cross streets at crosswalks and intersections. If neither is near, use a well-lit area where you have the best view of traffic.
Be visible at all times. Wear bright clothing during the day and reflective materials (or use a flashlight) at night. Never assume a driver sees you.
Watch for cars entering or exiting driveways, or backing up in parking lots.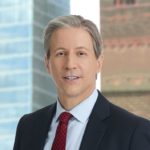 Exclusively focused on representing plaintiffs, especially in mass tort litigation, Eric Chaffin prides himself on providing unsurpassed professional legal services in pursuit of the specific goals of his clients and their families. Both his work and his cases have been featured in the national press, including on ABC's Good Morning America.