If you own a Toyota Highlander, check your vehicle's VIN at the National Highway Traffic Safety Administration's (NHTSA's) website. Toyota recently announced that it's recalling about 38,000 vehicles because of a problem in the Engine Control Unit (ECU).
The problem could cause the vehicle to stall while in motion, potentially increasing the risk of accidents and injuries. Toyota is reportedly aware of eight incidents in which a 2020 Highlander stalled while driving.
Programming Error Can Lead to Engine Stalls
According to the NHTSA, Toyota is recalling certain 2020 Highlander vehicles equipped with a 3.5 L, Vg (2GF-FKS) gasoline engine. They were all built from June 24, 2019 through March 4, 2020.
The issue is related to the automatic stop-start feature, which helps save fuel when the car is not moving. A programming error in the ECU could interrupt the fuel supply to the engine while the stop-restart feature is engaged. Improper fuel supply programming could result in a vehicle stall, increasing the risk of a crash.
If a stall occurs, multiple warning lights will illuminate indicating the engine has stopped. This could be particularly risky when the vehicle is traveling at high speeds.
Starting on April 24, 2020, Toyota began notifying owners of the issue, and dealers will reprogram the ECU free of charge to remedy the problem. The company says that this software is not used on any other Toyota or Lexus vehicles, nor is it on Highlander Hybrid models.
While waiting to get their vehicles repaired, consumers can manually turn off the start-stop feature after starting the car. This will prevent the vehicle from stalling while driving.
Toyota Also Recalls Vehicles Because of Engine Cracks
Toyota also recalled about 44,000 vehicles earlier this year because of engine cracks. Affected vehicles include 2020 models of:
Toyota Camry
Toyota Camry Hybrid
Toyota Avalon Hybrid
Lexus ES300h sedans
This recall also affects 2019-2020 models of:
Toyota RAV4
Toyota RAV4 Hybrids
The problem concerns a manufacturing error in the engine block. A water flow meter at the factory failed while some of the engine blocks were being cast, causing some to cool improperly, increasing the risk of cracks.
If the engine block is cracked, it could cause coolant or oil leaks. Should these leaks occur, they could lead to stalling, overheating, and engine fires. Toyota estimated that about 250 of the 44,000 vehicles would have these issues.
Consumers are advised to check to see if their vehicles are affected. If they are, they should be taken to the dealer for inspection. Dealerships will check the serial numbers on the engine blocks to determine which were part of the faulty batch. Those that are will have the engine replaced at no cost.
Consumers can contact Toyota about this and other recalls at 1-888-270-9371, or contact Lexus at 1-800-255-3987.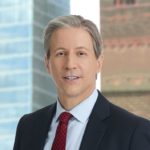 Exclusively focused on representing plaintiffs, especially in mass tort litigation, Eric Chaffin prides himself on providing unsurpassed professional legal services in pursuit of the specific goals of his clients and their families. Both his work and his cases have been featured in the national press, including on ABC's Good Morning America.