Toyota recently announced a recall of nearly 700,000 vehicles due to fuel pump issues. The automaker has advised owners to watch for warning lights and messages on the instrument panel, as well as a rough-running engine. These symptoms could indicate a fuel pump problem, which could increase the risk of a crash.
Unfortunately, the company cannot yet fix the problem. Toyota is investigating and will alert consumers when a remedy is available. Consumers with vehicles affected by the recall will be notified by first-class mail by mid-March.
Toyota Promises a Remedy in a Few Months
The problem, according to Toyota, is that the fuel pump may stop operating. Should this occur, warning lights will come on and the engine might run rough. If allowed to continue, the vehicle could stall and not start again. If the stall occurs while the driver is traveling at high speeds, such as while on a freeway, it could increase the risk of a crash.
Vehicles affected by this recall include:
Certain 2018-2019 Model Year Lexus LS 500, LC 500, RC 350, RC 300, GS 350, IS 300, ES 350, LX 570, GX 460, and RX 350
Certain 2018-2019 model year Toyota 4Runner, Camry, Highlander, Land Cruiser, Sequoia, Sienna, Tacoma, and Tundra
Certain 2019 model year Toyota Avalon and Corolla
Toyota is investigating the issue and promises to develop a remedy at no cost to consumers. To see if your vehicle is one of those being recalled, visit Toyota.com/recall or nhtsa.gov/recalls and enter your Vehicle Identification Number (VIN) or license plate information.
Consumers can also call the Toyota Customer Experience Center at 1-800-331-4331 or the Lexus Guest Experience Center at 1-800-255-3987.
What is a Fuel Pump?
A fuel pump draws gas out of the tank and pumps it through a pipe to the engine. In modern vehicles, the pump is usually electrically powered and located either in or on the fuel tank. It's so critical to the operation of your vehicle that if it stops working, the engine stops working, too.
Though it's normal for a fuel pump to make a humming noise when it runs, if that noise begins to sound louder or more like a whine or drone, it could signal that something is going wrong with the pump.
Usually, a pump deteriorates gradually. You may hear a different noise, and then you might notice problems starting your engine. Because the pump is struggling to get the fuel through, you may have to hold the ignition switch on for longer than normal or try starting the vehicle more than once.
While you're driving, you may notice that the engine runs rough, or that it misfires. This is because it's not getting a steady supply of fuel that it needs. Performance will suffer, and acceleration will be weak.
To help maintain the life of your fuel pump, regularly replace your fuel filter, and try to keep your gas tank at least a quarter full (or more) at all times.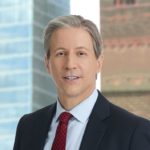 Exclusively focused on representing plaintiffs, especially in mass tort litigation, Eric Chaffin prides himself on providing unsurpassed professional legal services in pursuit of the specific goals of his clients and their families. Both his work and his cases have been featured in the national press, including on ABC's Good Morning America.