On February 20, 2018, U.S. Senate Minority Leader, Charles E. Shumer, released a press release in which he called on the federal government to implement new truck safety standards that would require big rigs to be equipped with energy-absorbing underride guards.
These guards are extra metal bumpers that hang down from the back and/or sides of a semi-truck. They can help stop a smaller passenger vehicle from sliding underneath the truck in a rear-end or side collision. This can prevent more serious injuries which can occur when a vehicle slides under the truck, typically shearing off the roof and potentially causing fatal injuries to the driver or the vehicle occupants.
Underride Guards Help Reduce Risk of Serious Injury in Semi-Truck Crashes
The Insurance Institute for Highway Safety (IIHS) stated in 2017 that strung underride guards on the back of tractor-trailers "have proven effective in preventing underride in crash tests" conducted by the institute. They added that a well-built side guard can prevent a passenger car from sliding underneath the side of a semi-truck trailer, too.
In the tests, the IIHS ran two 35mph crashes, one with a semi-truck that had an underride guard and one with a semi-truck that did not. The results showed that when the guard was present, it didn't allow the car to go underneath the trailer, so the "car's airbags and safety belt could properly restrain the test dummy in the driver seat."
In the test without the guards, the car went underneath the trailer, the impact sheared off part of the roof and the car became wedged underneath the trailer. "In a real world crash like this," the institute stated, "any occupants in the car would likely sustain fatal injuries."
In earlier studies, the IIHS found that side underride guards "have the potential to reduce injury risk in about three-fourths of large truck side crashes producing a fatality or serious injury to a passenger vehicle occupant."
New Bill Would Update Standards for Underride Guards
In his press release, Shumer expressed support for the Stop Underrides Act of 2017, which would require underride guards on the sides and front of semi-trucks and updates to the standards for the guards in the back.
"Underride guards are a proven technology that will save lives and make our roads safer," Shumer stated."
The act calls for three main improvements to the current standards:
Update rear underride guard standards: Some rear underride guards are weak and do not perform as they should. Modern vehicles have newer, more effective guards with crumple zones and airbag deployment sensors that make them more effective. All guards should be brought up to speed.
Add requirement for side underride guards: Though rear underride guards are already required, side and front ones are not. This bill would change that.
Inspection and review of underride standards: All large trucks would be checked for properly installed guards.
The IIHS actually petitioned the National Highway Traffic Safety Administration (NHTSA) to upgrade its federal standards for rear underride guards back in 2017, but so far that standard has not changed.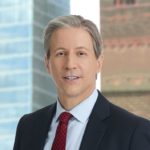 Exclusively focused on representing plaintiffs, especially in mass tort litigation, Eric Chaffin prides himself on providing unsurpassed professional legal services in pursuit of the specific goals of his clients and their families. Both his work and his cases have been featured in the national press, including on ABC's Good Morning America.