According to a study by the University of Pennsylvania—sponsored by the Federal Motor Carrier Safety Administration (FMCSA) and the American Transportation Research Institute of the American Trucking Associations—almost one-third of truck drivers (28 percent) have some form of sleep apnea.
Drowsy driving is dangerous for anyone on the roadways, but if a semi-truck driver is drowsy, the danger increases significantly. Sleep apnea is a major contributor to daytime drowsiness, which could prove deadly for truck drivers and others in their path.
This is why regulators have been pushing for sleep apnea screening in commercial drivers. The FMCSA recommended such screening a few years ago after reports showed that the disorder was often a culprit in commercial driver crashes. In early 2016, together with other transportation agencies, they announced they were seeking public input on the impacts of screening commercial motor vehicle (CMV) drivers for obstructive sleep apnea (OSA).
Earlier this year, the FMCSA planned to strengthen the guidelines for catching sleep apnea during truckers' required medical physicals. Those drivers who were diagnosed would be required to follow a certain treatment plan to reduce symptoms.
While a final rule has not yet been adopted, a recent decision by the Supreme Court may open the door for companies to perform this screening with or without government requirements.
Supreme Court Upholds Decision to Allow Sleep Apnea Screening
A truck driver employed by Crete Carrier Corporation sued the company back in 2013, claiming that by requiring him to be screened for sleep apnea, they violated his driver's rights within the American Disabilities Act. Crete started requiring screening back in 2010 for all driver applicants with a body mass index (BMI) of 35 or greater. (A BMI of 30 or more indicates obesity, and obesity significantly increases the risk of sleep apnea.)
The driver took the company a note from his doctor, which stated the testing was not required. The company suspended him after he refused to take an apnea test and never reinstated him, so he filed a lawsuit for wrongful termination. The 8th Circuit Court of Appeals, however, upheld the legality of the company's policy, so the driver took his case to the Supreme Court.
In April 2017, the Supreme Court refused to hear the case, which means that the lower court ruling stands. The case is likely to set a precedent for any future lawsuits, which may open the door for more companies to put into place similar requirements for sleep apnea screening.
Truckers Who Stick to a Treatment Plan Less Likely to Crash
Sleep apnea is a condition that causes a person's breathing to stop numerous times in the middle of the night. The brain wakes the person up just enough to restore breathing, but often not enough to restore full consciousness. The person may not remember waking up multiple times during the night, but he or she will experience symptoms like daytime drowsiness, however, as well as difficulty focusing, headaches, mood changes, and irritability.
Factors that increase the risk of sleep apnea include overweight and obesity, age, family history, use of alcohol, smoking, and nasal congestion. Some experts indicate that truckers are particularly vulnerable, as they spend their days in a sedentary position and have a difficult time getting enough exercise.
According to a 2016 study, truck drivers with OSA who fail to stick with a treatment plan had a rate of preventable crashes five times higher than truckers without OSA. "It's estimated that up to 20% of all large truck crashes are due to drowsy or fatigued driving," said lead author Stefanos Kales, "which would account for almost 9,000 fatalities and up to 220,000 serious injuries. This is a major public health issue and our findings may be the first in a decade to actually push the federal government to mandate sleep apnea screening for these drivers."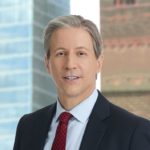 Exclusively focused on representing plaintiffs, especially in mass tort litigation, Eric Chaffin prides himself on providing unsurpassed professional legal services in pursuit of the specific goals of his clients and their families. Both his work and his cases have been featured in the national press, including on ABC's Good Morning America.