The U.S. Department of Transportation (DOT) Secretary recently released the federal government's new National Roadway Safety Strategy (NRSS). This is a roadmap for addressing fatalities and injuries on our roads and highways.
Between 2011 and 2020, more than 370,000 people died in transportation incidents in the U.S. In 2020 alone, an estimated 38,680 people were killed in motor vehicle crashes, of which an estimated 6,236 were pedestrians. In the first six months of 2021, an estimated 20,160 people were killed—an 18.4 increase over that period in 2020.
The U.S. DOT introduced the new NRSS during a press event at the agency's Washington D.C. headquarters on January 27, 2022.
U.S. DOT Focuses on 5-Pronged Safety Model to Reduce Vehicle Crashes
The NRSS provides guidelines to help prevent vehicle crashes as well as the fatalities and injuries often associated with those crashes. The U.S. DOT noted it would employ a five-pronged safety model that would focus on:
Safer people: Encourage safe, responsible behavior behind the wheel.
Safer roads: Design roadway environments to mitigate human mistakes and to encourage safer behaviors.
Safer vehicles: Continue to improve the safety of vehicles to help prevent crashes and minimize the impact on occupants and nearby individuals.
Safer speeds: Promote safer speeds in all roadway environments.
Post-crash care: Enhance the survivability of crashes through expedient access to emergency medical care.
Some of the key actions the DOT expects to take include the following:
Work with states and local road owners to build and maintain safe roadways.
Deploy a national "complete streets" initiative to provide technical assistance to communities of all sizes, and set lower speed limits.
Leveraging technology to improve vehicle safety.
Include new rulemaking to mandate automatic emergency braking and pedestrian automatic emergency braking.
Increase road safety investments via funding from the $1.2 Trillion Infrastructure Investment and Jobs Act signed into law in November 2021.
The NRSS also seeks to harmonize efforts from across the department's three roadway safety agencies:
Federal Highway Administration (FHA)
National Highway Traffic Safety Administration (NHTSA)
Federal Motor Carrier Safety Administration (FMCSA)
NRSS Built on Principles of Safety
To create these guidelines, the NRSS uses a "safe system approach." This incorporates the following principles:
Death and serious injuries are unacceptable. A safe system approach prioritizes the elimination of crashes that result in death and serious injuries.
Humans make mistakes. Assuming this, the transportation system can be designed and operated to accommodate certain types and levels of human mistakes.
Humans are vulnerable. Human bodies have physical limits; therefore, it's necessary to design and operate a transportation system that accommodates these vulnerabilities.
Responsibility is shared. All stakeholders—including government, industry, non-profits, researchers, and the general public—are vital to preventing fatalities and serious injuries.
Safety is proactive. It's best to employ proactive tools to address safety issues rather than waiting for crashes to occur and reacting afterward.
Redundancy is crucial. Reducing risks requires that all parts of the transportation system be strengthened.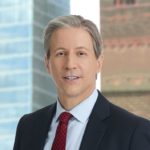 Exclusively focused on representing plaintiffs, especially in mass tort litigation, Eric Chaffin prides himself on providing unsurpassed professional legal services in pursuit of the specific goals of his clients and their families. Both his work and his cases have been featured in the national press, including on ABC's Good Morning America.