Distracted driving leads to more car accidents and associated injuries and deaths. According to the National Highway Traffic Safety Administration (NHTSA), in 2019, distracted driving claimed 3,142 lives.
Most drivers are aware of this problem. Yet in a study by Travelers Insurance and Harris Polling, researchers found that 43 percent of employees make work-related communications while driving. They may answer or make phone calls, read and/or send text messages, and read and/or send emails.
Drivers Often Feel Pressured to Communicate with Work
For the study, researchers surveyed over 1,000 people who drive in the U.S. They found that 75 percent of employees who drive use their personal vehicle for business purposes, not including getting to and from work. Over half do this at least once a week.
As to why these individuals may choose to use the phone while behind the wheel, 38 percent of respondents said they felt they had to be "always available" to their employers. Some also felt pressured by the need to please their bosses or supervisors, while others reported fear of missing out.
And while work-related distraction decreased with age, all ages were found to drive distracted:
18-34 years old: 54 percent
35-44 years old: 54 percent
45-54 years old: 37 percent
55-64 years old: 33 percent
Some Drivers Need More Convincing to Believe Distraction is Dangerous
In April 2021, researchers reported that nine in ten U.S. drivers had engaged in various distracted driving behaviors while operating a vehicle for personal reasons in the past 90 days. The majority were concerned about distracted driving impacting their safety on the road, yet they had engaged in texting and talking on a mobile device (not hands-free) while driving.
In the U.S., talking on a mobile phone increases crash risk by 2.2 times whereas texting increases risk by 6.1 times. Some studies, however, have found that a lot of people don't believe using their phones while driving is all that dangerous.
A study published in Risk Analysis showed that despite evidence that texting while driving is dangerous, the fear of missing out and separation anxiety prevents people from avoiding their phones while behind the wheel.
The researchers also found sixty-eight percent of the participants reported needing a lot of convincing to believe in the dangers of texting and driving. Demanding traffic conditions, however, and the presence of law enforcement, were effective measures in reducing the likelihood that drivers would use their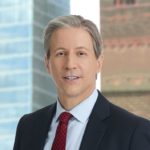 Exclusively focused on representing plaintiffs, especially in mass tort litigation, Eric Chaffin prides himself on providing unsurpassed professional legal services in pursuit of the specific goals of his clients and their families. Both his work and his cases have been featured in the national press, including on ABC's Good Morning America.