As the nation continues to struggle against COVID-19, people are ready for good news. A recent special report from the Road Ecology Center at U.C. Davis in California provided just that.
According to the report, California traffic crashes have gone down since Governor Gavin Newsom's "shelter in place" order, also reducing the number of injuries and fatalities on the road.
California's 'Stay-at-Home' Order Results in Fewer Crashes on the Road
Since the order went into effect on March 20, 2020, estimates show that collisions — and especially injury and fatality collisions — have been reduced by half, from about 1,000 crashes and 400 injuries/fatal crashes per day to about 500 crashes and 200 injuries/fatal crashes per day. These reductions, according to the report, have also resulted in savings to the public of about $40 million per day, or $1 billion since the order went into effect.
Meanwhile, there were fewer people treated by Sacramento region hospitals and trauma centers for crash-related injuries. Traffic volumes were up to 55 percent lower on certain highways after the order compared to a similar period before the order, which is likely a factor in the reduced number of crashes.
The state of California has the most registered vehicles on the road, and it has one of the highest numbers of fatal crashes annually. However, it's not the only area that has benefited from a reduced number of crashes.
Chicago, for example, has also seen fewer crashes since Illinois' stay-at-home order began on March 21, 2020. During the first week of March, the city saw 2,063 crashes, whereas the week ending April 3 saw only 803.
Phoenix has also had safer roads since residents were told to stay home. In the first two weeks before the order, there were 1,018 collisions in the Phoenix metro area. That later dropped to just 266. "It's a nice thing to have," said Chuck Farmer with the Insurance Institute for Highway Safety (IIHS), "a nice silver lining that comes out of this."
Auto Insurance Companies Profiting from Lack of Cars on the Road
Drops in traffic and the accompanying crashes around the country have resulted in rising profits for auto insurers because they're paying out fewer claims. Lead author of the Road Ecology Center report Fraser Shilling noted that the fall in accidents is "unparalleled," stating, "There is no equivalent in our recent transportation history to such large changes in vehicle movement in our state and local roads."
That has led to another silver lining for consumers, as several insurers have funneled some of those rising profits back to their customers in discounts and refunds. GEICO, Allstate, State Farm, USAA, American Family, Esurance, Liberty Mutual, Safeco, Progressive, Nationwide, Travelers, and others have all promised premium credits and refunds, returning millions to consumers because Americans are driving less.
Many of these insurers have also agreed not to cancel policies due to non-payment.
It's expected that once stay-at-home orders are lifted, crash rates will go back up. What's happened during the crisis, though, has many thinking about how to capitalize on what we've learned. Reducing motorized private road transport can create other benefits as well, including reducing greenhouse gas emissions, noise, and air pollution. Solutions may include improved mass-transit options and more work-from-home opportunities.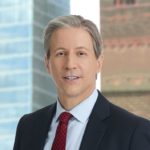 Exclusively focused on representing plaintiffs, especially in mass tort litigation, Eric Chaffin prides himself on providing unsurpassed professional legal services in pursuit of the specific goals of his clients and their families. Both his work and his cases have been featured in the national press, including on ABC's Good Morning America.