A number of states have legalized the recreational use of marijuana over the past several years. Thirty-three states and the District of Columbia have passed laws legalizing it in some form, but only ten states and the District of Columbia now allow recreational use.
Researchers from the Insurance Institute for Highway Safety (IIHS) and the Highway Loss Data Institute (HLDI) recently looked into how the passing of these laws affected traffic safety. They found that overall, since retail sales of marijuana began in three states, car crashes increased by about six percent.
Study Shows States with Retail Sales of Marijuana Seeing Increase in Car Crashes
For the study, researchers zeroed in on the first three states to legalize recreational use of marijuana—Colorado (2014), Washington (2014), and Oregon (2015). They looked at data from the Highway Loss Data Institute, focusing on police-reported crashes. They computed crash rates for each month between January 2012 and December 2016 for the three study states as well as their neighboring states, which served as controls.
They found that the legalization of retail sales in all three states was associated with a 5.2 percent higher rate of police-reported crashes compared with neighboring states that did not legalize retail sales.
According to a press release, the researchers then conducted a second study where they added Nevada to the mix, which legalized recreational marijuana in 2016, with retail sales beginning in 2017. They analyzed collision data from January 2012 to October 2017. The combined analysis for all four states showed that frequency of collision claims per insured vehicle rose six percent following the start of retail sales, compared to the control states of Idaho, Montana, Utah, and Wyoming.
"The new IIHS-HLDI research on marijuana and crashes indicates that legalizing marijuana for all uses is having a negative impact on the safety of our roads," said IIHS-HLDI President David Harkey. "States exploring legalizing marijuana should consider this effect on highway safety."
Currently, Alaska, California, Colorado, Maine, Massachusetts, Michigan, Nevada, Oregon, Vermont, Washington, and the District of Columbia have the most expansive laws legalizing marijuana for recreational use.
Other states considering new laws that would legalize recreational use include New Hampshire, New Jersey, New York, and Pennsylvania.
Testing for Marijuana-Impaired Driving is Challenging
Though police can test for alcohol impairment at the crash site, there is no such test for driving under the influence of marijuana. Driving while impaired by drugs is illegal in all 50 states and the District of Columbia, but determining whether a driver is impaired is not easy. The simple amount of the drug in the bloodstream does not equate to impairment, and if there are other drugs and/or alcohol in the system, too, that complicates things.
The National Institute on Drug Abuse (NIDA) states that marijuana "significantly impairs judgment, motor coordination, and reaction time, and studies have found a direct relationship between blood THC concentration and impaired driving ability." (THC is the hallucinogenic compound in marijuana.)
They add that marijuana is the drug most frequently found in the blood of drivers involved in crashes, including fatal ones, but that the "role played by marijuana in crashes is often unclear because it can be detected in body fluids for days or even weeks after intoxication and because people frequently combine it with alcohol."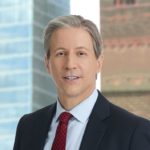 Exclusively focused on representing plaintiffs, especially in mass tort litigation, Eric Chaffin prides himself on providing unsurpassed professional legal services in pursuit of the specific goals of his clients and their families. Both his work and his cases have been featured in the national press, including on ABC's Good Morning America.