The Insurance Institute for Highway Safety (IIHS) states that deaths of children under 13 in car crashes have declined since 1975, but crashes still cause one of every four unintentional injury deaths in this age group.
The Centers for Disease Control and Prevention (CDC) notes that in 2019, 608 child passengers age 12 and younger died in motor vehicle crashes, and more than 91,000 were injured.
Parents want to keep their children safe, but there are always risks when traveling in a motor vehicle. Simply driving with children can be more dangerous than driving alone. According to the Association of Psychological Sciences (APS), individuals driving with children as passengers are more likely to be at fault in fatal crashes than people driving solo or with only adult passengers.
So what can parents do to reduce the likelihood of these crashes?
Driving With Children Increases the Risk of a Crash
The APS notes that child passengers are naturally distracting to drivers. Their playing, crying, giggling, and other actions like throwing or dropping toys or asking for things can pull a driver's attention away from the road.
Researchers analyzed crash information from the U.S. Fatality Analysis Reporting System (FARS) database, and found the following:
Adults with only children as passengers were more likely to be at fault in fatal crashes than people driving solo or only with adult passengers.
Drivers with only child passengers were more commonly involved in crashes involving inattention than those with a child and another adult in the car.
When transporting children only, female drivers were twice as likely as males to be involved in fatal crashes. Male drivers who had both adults and children in the car were more likely than females to crash.
Males were more likely to be driving while speeding, intoxicated, or without a seat belt when they were driving with only children, and not adults, in the vehicle.
Overall, the results showed that drivers with child passengers represent a specific population with an increased risk of crashing.
How to Stay Safe When Driving With Kids
To reduce your risk of being involved in an accident while driving with children, follow these tips.
1. Keep the kids busy.
If kids are busy doing something, they are less likely to distract the driver. Bring new toys along, and have a stash of items ready like activity books, travel games, and portable movie players ready.
2. Leave earlier.
When you have to take kids with you in the car, it's likely to take you longer to get ready to go. This can easily put drivers behind on their schedules, which can lead to speeding. Figure in the extra time you need when traveling with children and leave earlier.
3. Get some help.
Spending long hours in the car increases your chances of an accident, particularly if you are a working parent who's also spending five hours or more a week driving kids to and from school and activities.
Consider getting together with other parents to share the load. Carpool to events that your kids share. Start your own Facebook group to connect with those who have similar schedules. Ask family members to help out when you need it.
4. Take a moment.
Every time you get behind the wheel, take a minute to remember the risks. Breathe out, relax, and take your time. If your kids demand attention on the way, try to pull over before tending to them.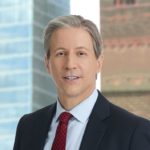 Exclusively focused on representing plaintiffs, especially in mass tort litigation, Eric Chaffin prides himself on providing unsurpassed professional legal services in pursuit of the specific goals of his clients and their families. Both his work and his cases have been featured in the national press, including on ABC's Good Morning America.