The U.S. National Highway Traffic Safety Administration (NHTSA) recently shared some good news. According to preliminary estimates of the Fatality Analysis Reporting System (FARS) 2019 data, there continues to be a decline in traffic fatalities. Traffic fatalities decreased between 2017 and 2018, and seem to have done so again between 2018 and 2019.
"Safety is our top priority," said U.S. Transportation Secretary Elaine L. Chao, "so this report that traffic fatalities to have decreased again for the third year is great news."
The Centers for Disease Control and Prevention (CDC) note that road traffic crashes are a leading cause of death in the U.S. for people aged 1-54 and the leading cause of non-natural death for healthy U.S. citizens residing or traveling abroad.
NHTSA Finds Decrease in Fatalities for Second Year in a Row
According to the NHTSA's analysis, fatalities decreased in 2019 in most major traffic safety categories:
Drivers (down 3 percent)
Passengers (down 4 percent)
Motorcyclists (down 1 percent)
Pedestrians (down 2 percent)
Pedalcyclists (down 3 percent)
A statistical projection of the fatalities for 2019 shows that an estimated 36,120 people died in motor vehicle traffic crashes, which is an estimated decrease of about 440 (down 1.2 percent) from the reported 36,560 fatalities in 2018. This, even though vehicle miles traveled (VMT) increased by 0.9 percent. Taking these figures into account, the fatality rate for 2019 was 1.10 fatalities per 100 million VMT, down from 1.13 fatalities per 100 million VMT in 2018.
If these figures hold through the completion of the analysis of 2019 data, the fatality rate per 100 million VMT would be the second-lowest since the NHTSA started recording fatal crash data.
The NHTSA credits its work with safety partners at the state and local levels for the improvements.
Safety Devices Credited with Saving Lives
Despite the good news, the NHTSA doesn't plan to stop pushing for safer roads. In February 2020, the agency released $562 million in grants for highway safety programs to the Offices of Highway Safety in all 50 states, the District of Columbia, U.S. territories, and the U.S. Department of the Interior's Bureau of Indian Affairs. The grants will help state and local law enforcement agencies to enhance their traffic safety efforts to combat risky driving behaviors.
The most common behavior associated with fatal crashes is speeding, followed by the influence of alcohol, drugs, or medication. Other factors include failure to stay in the proper lane, and failure to yield the right of way. Distracted driving is also a rising factor in fatal car crashes.
The Insurance Information Institute (III) notes the following devices have saved lives on the road:
Airbags: In 2017, the NHTSA found they saved the lives of 2,790 occupants. Combined with seatbelts, they are the most effective safety protection available for passenger vehicles.
Seatbelts: In 2017, they saved an estimated nearly 15,000 lives. About 83 percent of passenger vehicle occupants who were ejected from the vehicle were killed.
Child safety seats: In 2017, they saved 325 children under the age of 5.
Motorcycle helmets: In 2017, they saved the lives of 1,872 motorcyclists. If all riders had been wearing them, an additional 749 lives could have been saved.
Electronic stability control: In 2015, it saved an estimated 1,949 passenger car occupant lives.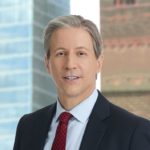 Exclusively focused on representing plaintiffs, especially in mass tort litigation, Eric Chaffin prides himself on providing unsurpassed professional legal services in pursuit of the specific goals of his clients and their families. Both his work and his cases have been featured in the national press, including on ABC's Good Morning America.