The National Highway Traffic Safety Administration (NHTSA) states that 32 people in the U.S. die in drunk-driving crashes every day. That's one person every 45 minutes. In 2020, 11,654 people died in alcohol-impaired driving deaths, which was a 14 percent increase from 2019.
According to recent studies, ride-sharing services like Uber and Lyft may help decrease the number of drunk-driving deaths.
Can Ride-Sharing Services Help Prevent Drunk-Driving Crashes?
Research findings presented at a meeting of the Research Society on Alcoholism on June 27th, 2022, indicated that ride-hailing "is a promising development that could reduce the health burden due to alcohol-impaired driving."
The scientists analyzed 20 studies on ride-hailing. Of those, 17 (85 percent) found that ride-hailing was associated with decreased incidence of alcohol-impaired driving and alcohol-involved crashes.
"Ride-sharing changes the transportation environment," said study author Christopher Morrison. "When these changes affect whole populations, even very small effects can have big impacts…"
Ride-Hailing Benefits Vary Depending on Location
In other findings presented at the same meeting, researchers noted that because of the potential of ride-sharing services to lower incidences of drunk-driving crashes, some municipalities around the U.S. now offer subsidized ride-hailing trips to people who are at risk of driving while impaired.
Scientists examined the outcome in these municipalities over 156 weeks and found mixed results. A program in Evesham, New Jersey, was associated with 18 percent fewer injury crashes overall. The impacts of smaller programs that operated for shorter periods were weaker.
Indeed, it seems ride-sharing can reduce drunk driving in some locations, but not in others. Studies also suggest that in places where ride-sharing is available, there may also be an increase in alcohol consumption, assaults, and pedestrian crashes. More research could help government officials better understand the risks and benefits of ride-sharing in various areas.
Houston Drunk-Driving Injuries Decrease After Uber Introduced
An earlier study also suggested that ride-sharing services may be associated with reductions in impaired-driving injuries. Scientists examined hospital data from two hospitals in Houston, Texas, between January 2007 and November 2019.
They analyzed a total of 23,491 motor vehicle collision (MVC) traumas and more than 24 million Uber rides. They found that after Uber started operating in Houston in February 2014, MVC traumas decreased by 23.8 percent during peak trauma periods (Friday and Saturday nights). Furthermore, rideshare use was associated with a significant reduction in impaired driving convictions between January 2014 and December 2019.
The researchers concluded that increased use of rideshares "may be an effective means of reducing impaired driving and decreasing rate of MVC traumas."
Mothers Against Drunk Driving (MADD) applauded the study. MADD National President Alex Otte stated in a press release, "This study confirms what MADD has believed for years—that rideshare apps offer a convenient transportation option that helps reduce the risk of drunk driving crashes, especially among younger drivers."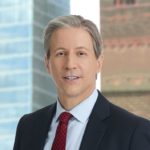 Exclusively focused on representing plaintiffs, especially in mass tort litigation, Eric Chaffin prides himself on providing unsurpassed professional legal services in pursuit of the specific goals of his clients and their families. Both his work and his cases have been featured in the national press, including on ABC's Good Morning America.