It may be fun to receive that Amazon delivery at your door, but it's not always fun for the delivery drivers. Some work directly for Amazon, while others are hired by third-party firms to deliver Amazon's packages for them. Regardless of their situation, many of these drivers say Amazon's delivery demands are extreme and unrealistic.
That was the case for one delivery driver who slammed into a Tesla Model S on Atlanta's Interstate 75, resulting in all three Tesla occupants being rushed to the hospital. A 24-year-old young man suffered life-changing brain and spinal cord injuries and now is confined to a wheelchair. He recently filed a lawsuit in Georgia alleging that Amazon is liable for his injuries.
Will Amazon Be Held Liable for a Delivery Crash?
Amazon says it is not responsible for the accident because the driver worked for Harper Logistics LLC., one of the small businesses created specifically to deliver Amazon packages. But Amazon determines how many packages drivers must deliver, and controls other aspects of delivery as well, even including whether a driver should be fired.
According to the young victim's complaint, Amazon's algorithms, apps, and devices used to manage its logistics put it squarely in control of drivers, and indeed, show that the company manages drivers from afar. The company also closely tracks drivers' speed, braking, seatbelt usage, phone calls, texting, and more while they're on the road.
The plaintiff's team wants greater access to Amazon's internal workings to gain further evidence of how it controls drivers. Amazon wants to seal that information, arguing its technology should be protected under trade secret laws.
The outcome of this case could affect many other lawsuits filed against Amazon, particularly against its delivery arm, Amazon Logistics. According to Bloomberg, Amazon has been a defendant in at least 199 motor vehicle injury lawsuits in 35 states so far this year (2021).
Amazon Facing Lawsuits from Other Delivery Companies
In a related lawsuit, two delivery contractors in Oregon recently sued Amazon, alleging that it imposes unsafe and unreasonable conditions on contractors and their drivers, increasing the risk of safety hazards. The companies are seeking $15 million-plus damage and attorney fees.
The two companies stopped delivering packages for Amazon in June. According to Oregon Live, they allege that Amazon "dictated every element of its business, from which drivers they hire to how much it could pay them and the hours they worked."
The companies wanted to use smaller vans for delivering in the narrow streets of Portland's West Hills, for example, but claim that Amazon refused to allow them to make any modifications to the vehicles or to optimize their routes to account for traffic, terrain, and other considerations.
They also claimed that drivers frequently worked 12-hour shifts to meet Amazon's demands, yet the companies received reimbursement from Amazon for only 10-hour shifts, cutting into their profits.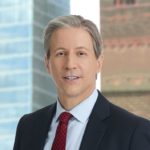 Exclusively focused on representing plaintiffs, especially in mass tort litigation, Eric Chaffin prides himself on providing unsurpassed professional legal services in pursuit of the specific goals of his clients and their families. Both his work and his cases have been featured in the national press, including on ABC's Good Morning America.