The U.S. Occupational Safety and Health Administration (OSHA) has cited a Colorado meatpacking plant for failing to properly protect its employees during the COVID-19 pandemic. Nearly 300 employees were infected with the virus since March 2020 and six have died. OSHA has proposed over $15,000 in fines for the plant.
Meat-Packing Plant Fined for Violation of a General Duty Clause
The Centers for Disease Control and Prevention (CDC) reported in July 2020 that among 23 states reporting COVID-19 outbreaks in meat and poultry processing facilities, over 16,000 cases— including 86 COVID-19-related deaths—occurred in 239 facilities. The agency noted that meat-processing facilities "face distinctive challenges in the control of infectious diseases" as outbreaks among workers can "rapidly affect large numbers of persons."
OSHA cited JBS USA, which operates as Swift Beef Co., for a violation of the general duty clause for failing to provide a safe workplace after a coronavirus-related inspection. OSHA added that even after the inspection, the company failed to provide an authorized employee representative with injury and illness logs in a timely manner.
"Employers need to take appropriate actions to protect their workers from the coronavirus," said OSHA Denver Area Director Amanda Kupper. "OSHA has meatpacking industry guidance and other resources to assist in worker protection."
JBS took exception to OSHA's findings, stating that the citation was "entirely without merit," adding that "it attempts to impose a standard that did not exist in March as we fought the pandemic with no guidance. When OSHA finally provided guidance in late April, one month after the beginning of the citation time period, our previously implemented preventive measures largely exceeded any of their recommendations."
Employees Suggest Fine Is Not Enough
Back in April 2020, OSHA and the CDC together issued interim guidance to protect workers from the virus. "OSHA's newest guidance document outlines steps employers can take to provide a safe and healthy workplace for workers in the meatpacking and processing industries," said Principal Deputy Assistant Secretary of Labor for OSHA Loren Sweatt.
The interim guidance included information regarding the following:
Cleaning of shared meatpacking and processing tools
Screening employees for the virus before they entered work facilities
Managing workers showing symptoms
Implementing appropriate engineering, administrative, and work practice controls
Using appropriate personal protective equipment
Practicing social distancing at the workplace
According to the Denver Post, the union representing the more than 3,000 workers at the JBS plant called OSHA's response to the situation "immoral and unethical," adding that a $15,000 penalty is "nothing to a large company like JBS."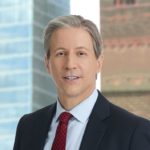 Exclusively focused on representing plaintiffs, especially in mass tort litigation, Eric Chaffin prides himself on providing unsurpassed professional legal services in pursuit of the specific goals of his clients and their families. Both his work and his cases have been featured in the national press, including on ABC's Good Morning America.