If you've been injured on the job, you may think to yourself that "accidents happen." But employers throughout the nation are responsible for creating a safe work environment for employees. If they don't take steps to do that, they can be cited by the U.S. Occupational Safety and Health Administration (OSHA) for violations of safe-work policies.
Indeed, OSHA has set up guidelines for all types of industries to help companies reduce worksite dangers and risks to employees. According to OSHA, "Your employer must keep your workplace free of known health and safety hazards. You have the right to speak up about hazards without fear of retaliation."
The Most Common Workplace Hazards
The six main categories of workplace hazards are:
Biological: These are hazards that can cause health problems in workers. They may include viruses, bacteria, insects, rodents, mold, sewage, and dust.
Chemical: These are man-made substances that can cause health problems in employees. They may include cleaning products, glues, heavy metals, caustic substances, paint, pesticides, solvents, and more.
Physical: Physical hazards can injure workers either with or without contact. They may include extreme heat and cold, radiation, long-term exposure to the sun or loud noises, or high pressure.
Ergonomic: These hazards can create injuries over the long term like neck and back pain, and carpal tunnel syndrome. Causes may include poor workstation setups, poorly designed mice or keyboards, non-supportive chairs, and the like. These are often the most difficult hazards to detect because it takes time for them to create problems.
Safety: Safety include spills, damaged carpet (that may cause a fall), exposed wires, machinery with moving parts, confined spaces, and blocked walkways.
Psychosocial: Some workplace hazards cause mental injuries rather than physical ones. These may include sexual harassment and workplace violence.
It is up to the employer to be aware of all of these types of potential hazards in the workplace and to take steps to address them.
Construction Site Dangers
Though any workplace can be dangerous, the hazards on construction sites are often considered the most dangerous. According to OSHA, about 20 percent of worker fatalities in private industry in 2019 were in construction—accounting for one in five worker deaths for the year.
Some of the most frequently cited OSHA standard violations in the construction industry between October 1, 2019, and September 30, 2020, included:
Fall protection: The employer did not properly protect workers from falling. OSHA states that employers must guard every floor hole into which a worker may accidentally walk; provide guard rails and toe-boards around every elevated open-sided platform, floor, or runway; and provide safety equipment as needed.
Scaffolding: OSHA provides a guide to scaffold use in the construction industry, which aims to protect workers using scaffolding. Scaffolding hazards continue to rank high on the list of the most frequently cited standards in the industry.
Ladders: Part of fall protection, employers must follow safety guidelines when providing ladders for workers and when training employees on how to use them safely.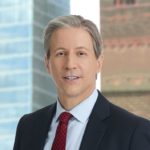 Exclusively focused on representing plaintiffs, especially in mass tort litigation, Eric Chaffin prides himself on providing unsurpassed professional legal services in pursuit of the specific goals of his clients and their families. Both his work and his cases have been featured in the national press, including on ABC's Good Morning America.