On May 21, 2019, the National Women's Law Center (NWLC) issued a press release stating that 25 new sexual harassment charges and lawsuits in 20 cities across the country had been filed against McDonald's, "alleging sexual harassment in both the corporation and its vast chain of restaurants."
The Fight for $15 organization brought the suits and charges, with support from the ACLU and the TIME'S UP Legal Defense Fund. Allegations include not only sexual harassment and assault but also retaliation by McDonald's employers when women reported these incidences.
This is the third time in three years that McDonald's has faced allegations of rampant sexual harassment.
Low-Wage Workers Particularly at Risk of Workplace Sexual Harassment
In a 2018 report by the NWLC entitled "Out of the Shadows: An Analysis of Sexual Harassment Charges Filed by Working Women," authors Amanda Rossee, Policy Analyst; Jasmine Tucker, Director of Research; and Kayla Patrick, Fellow; stated that "sexual harassment occurs in nearly every workplace at every level of employment."
After analyzing sexual harassment charges filed with the U.S. Equal Employment Opportunity Commission (EEOC) by women in the private sector between 2012 and 2016, they found the following:
In 2016 alone, nearly 7,000 sexual harassment charges were filed with the EEOC, and 82 percent of those by women.
Women of color and Black women, in particular, were disproportionately likely to experience sexual harassment at work. Out of the charges filed by women, 56 percent were by women of color, yet they make up only 37 percent of women in the workforce.
More than one in three women who filed charges alleging sexual harassment also alleged retaliation.
Industries with the highest number of sexual harassment charges filed by women included accommodation and food services; retail trade; health care and social assistance; manufacturing; and administration, support, and waste management and remediation services.
Women employed at small companies with 15-100 employees filed the largest share of sexual harassment charges.
The NWLC notes low-wage workers are particularly at risk for sexual harassment and assault. Sharyn Tejani, Director of the TIME'S UP Legal Defense Fund, stated in the press release: "It's a brutal reality across the fast food industry that at least one in four workers—especially women of color working low-wage jobs—experience sexual harassment as a routine part of their job."
She added that workers are frequently forced to choose between being paid and speaking up about their abuse and that workers are often fired or have their hours cut back when they report it.
McDonald's Accused of Failing to Adequately Respond to Reports of Harassment
McDonald's faced similar charges last year, but TIME'S UP says that the company failed to adequately respond as additional complaints continue to be filed and retaliation continues to allegedly occur. In September 2018, employees staged a one-day strike in 10 cities to protest sexual harassment at their McDonald's workplaces.
McDonald's stated it started working with the Rape, Abuse & Incest National Network (RAINN) last year, and that it had enhanced its policy to better inform employees about their rights.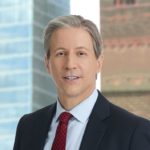 Exclusively focused on representing plaintiffs, especially in mass tort litigation, Eric Chaffin prides himself on providing unsurpassed professional legal services in pursuit of the specific goals of his clients and their families. Both his work and his cases have been featured in the national press, including on ABC's Good Morning America.