Ohio State University (OSU) has reached a settlement agreement with plaintiffs in cases involving a former University doctor who was accused of sexual abuse. To date, the university has now settled with 185 sexual abuse survivors.
OSU Pays Out Millions to Former Students Who Were Sexually Abused
According to a press release from the university, it agreed to pay $5.8 million to settled five lawsuits involving 23 survivors of abuse. Each survivor will receive about $252,000.
Back in May 2020, OSU announced the establishment of a $40.9 million Qualified Settlement Fund for 162 survivors involved in 12 lawsuits. All of these plaintiffs had brought claims against the same doctor, Richard Strauss, who was employed at the University from 1978 to 1998 and died in 2005.
OSU launched an independent investigation of Strauss's alleged abuse after a survivor came forward in 2018. Following a year-long investigation by an independent law firm, the University released a report in May 2019 showing evidence of sexual abuse against at least 177 former students. The report also showed that the university personnel employed at that time failed to take adequate action to protect the students.
All of the settlement funds will be allocated on an individual basis based on the harm and damages experienced by each survivor. In return for accepting the funds, the plaintiffs will dismiss all claims against the university.
OSU continues to participate in the mediation process with other survivors who have filed lawsuits against the university alleging sexual abuse.
OSU Honors Abusive Doctor at Retirement
As part of the investigation against Strauss, investigators interviewed more than 500 individuals and reviewed documents dating back to the relevant period.
In their final report, the investigators found that Strauss, while working as a team physician with the University Athletics Department and as a physician in OSU's Student Health Center, abused at least 177 male student-patients. His acts of abuse ranged from overt actions to more subtle acts masked with a pretextual medical purpose.
The investigators noted that Straus exploited his power as a physician in the doctor-patient relationship to violate his patients' bodily autonomy and dignity "in a variety of ways."
The investigators also found that University personnel had knowledge of Strauss' sexual abuse as early as 1979, but that complaints and reports about the doctor's conduct were not elevated beyond the Athletics Department or Student Health until 1996.
In January 1996, the University suspended Strauss from his activities as a treating physician after a patient accused him of fondling him during a genital exam. The University undertook a very limited investigation and permanently removed Strauss from Athletics and Student Health, but allowed his status as a tenured faculty member to remain.
Following the University's disciplinary action, and while he was still employed as a tenured professor in the School of Public Health, Strauss opened a private, off-campus "men's clinic" where he continued to sexually abuse OSU students while protesting his removal from Athletics and Student Health. The University finally told him in October 1997 that he would not be reinstated as a physician, and  he retired shortly after that.
Upon his retirement, OSU granted Strauss the "emeritus" honorific title, which he maintained until he died in 2005.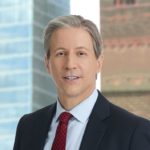 Exclusively focused on representing plaintiffs, especially in mass tort litigation, Eric Chaffin prides himself on providing unsurpassed professional legal services in pursuit of the specific goals of his clients and their families. Both his work and his cases have been featured in the national press, including on ABC's Good Morning America.