The most common reason the Occupational Health and Safety Administration (OSHA) cites companies for safety violations remains the same for the 10th year in a row: lack of fall protection.
The good news is that the overall number of citations went down this year, continuing a downward trend. But it seems that employees are still greatly at risk from fall-related injuries.
Companies Still Leaving Employees at Risk of Falls
OSHA recently released its "Top 10 Most Frequently Cited Standards" for the fiscal year 2020 (October 1, 2019, to September 30, 2020). The list includes the "top 10 most frequently cited standards following inspections of worksites by federal OSHA."
The administration publishes this list to "alert employers about these commonly cited standards so they can take steps to find and fix recognized hazards addressed in these and other standards before OSHA shows up."
The number-one most frequently cited standard was fall protection in the construction industry. This is the 10th year in a row that fall protection has been the most frequently cited standard.
According to the administration, falls are among the most common causes of serious work-related injuries and death. Employers are required to set up the workplace "to prevent employees from falling off overhead platforms, elevated work stations, or into holes in the floor and walls."
To prevent employees from being injured in falls, employers must:
Guard every floor hole using a railing and toe-board or a floor hole cover
Provide a guard rail and toe-board around every elevated open-sided platform, floor, or runway
Provide guardrails and toe-boards in any area where a worker might fall into or onto dangerous machines or equipment
Require the use of safety harnesses and lines, safety nets, stair railings, and handrails where needed
Employers must also keep floors clean and dry (where possible), provide personal protective equipment to employees, and train workers about job hazards.
OSHA Requires Fall Protection When Using Certain Fixed Ladders
The other top 10 most frequently cited violations were the same as they were last year, with a few exceptions: Ladders, which ranked sixth in 2019, has moved up to fifth. And Respiratory Protection climbed from third to fifth, while Lockout/Tagout fell two spots from sixth to fourth.
OSHA requires employers to provide fall protection around fixed ladders whenever the length of a climb exceeds 24 feet. Even if it's less than that, employers must provide cages, wells, ladder safety devices, or self-retracting lifelines where the top of the fixed ladder is greater than 24 feet above lower levels.
Fall protection is not required on portable ladders, though OSHA encourages employers to provide additional protection.
OSHA also requires employers to provide employees with respiratory protection at certain workplaces. These protect workers from insufficient oxygen environments, harmful dust, fogs, smoke, mists, gases, vapors, and sprays.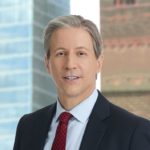 Exclusively focused on representing plaintiffs, especially in mass tort litigation, Eric Chaffin prides himself on providing unsurpassed professional legal services in pursuit of the specific goals of his clients and their families. Both his work and his cases have been featured in the national press, including on ABC's Good Morning America.