In their fourth-quarter report, The Center for Construction Research and Training (CPWR) revealed that caught-in/between hazards, along with falls, struck-by, and electrocution, were the leading causes of fatalities in construction. Between 2011 and 2015, a total of 275 workers died from caught-in/between injuries. In 2015 alone, 68 workers were killed due to these injuries, which was a 33 percent increase from the numbers reported in 2011.
The Occupational Safety and Health Administration (OSHA) has standards in place that companies are supposed to follow to prevent these types of injuries.
What Are Caught-In/Between Injuries?
A caught-in/between injury occurs when a worker gets trapped between objects. Examples include getting stuck or compressed between objects or equipment, hurt or killed when trenches or walls collapse, or caught in moving machinery. Other examples include:
Unguarded machinery: If machines aren't properly guarded, workers can get parts of their bodies or clothes caught in machines.
Caught between a vehicle and an object: Workers may be hit by a crane, forklift, moving vehicle, or other object, and end up caught or stuck.
Collapsed trenches or excavations: Trenches or other excavations that aren't properly shored up and protected can collapse on a worker, trapping him or her under the dirt or other materials. Getting caught beneath collapsing scaffolding is another example.
Pinned by a falling object: Should a piece of material or equipment fall on a worker, it could trap him or her underneath, leaving them stuck between the equipment and the ground.
In general, older workers and those under the age of 20 were more at risk for both fatal and non-fatal caught-in/between injuries. Between 2011 and 2015, most fatalities were caused by collapsing materials, while most non-fatal injuries were caused by equipment or objects.
The CPWR noted that these injuries and fatalities are preventable if companies follow OSHA instructions.
How to Protect Workers from Caught-In/Between Injuries
To protect workers from these types of injuries, companies need to take several steps, including the following:
Recognize potential hazards: Companies should have a safety professional examine the work site before the job starts, and identify any potential hazards that workers may encounter.
Ensure equipment is safe: It is the company's responsibility to make sure all the equipment used on the job is in good, safe working condition, and that machines are well guarded.
Train employees: It is also the company's job to properly train all employees on how to safely use the equipment, and how to avoid putting themselves in danger.
Take steps to prevent accidents: Companies need to erect barricades, set up scaffolding, and create trench boxes as needed to protect employees.
Employees can also minimize their injury risk by taking certain steps on the job site. Some examples:
Don't place yourself between a piece of heavy equipment and an immovable object, like a wall.
Watch that you're not working within the swing radius of rotating equipment.
Keep your distance when working near large equipment and machines.
Always make sure machine guards are in place.
Be sure that you're safe when working in an excavation area.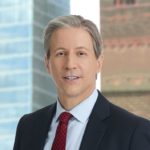 Exclusively focused on representing plaintiffs, especially in mass tort litigation, Eric Chaffin prides himself on providing unsurpassed professional legal services in pursuit of the specific goals of his clients and their families. Both his work and his cases have been featured in the national press, including on ABC's Good Morning America.