On September 28, 2015, a 21-year-old man was installing a sewer line 11 feet underground at a commercial construction site in Butler, Pennsylvania. As part of a four-man crew, he finished digging the trench about 2:00 pm Monday afternoon, but then jumped back in to pick up a shovel he'd left behind. While he was down there, the walls of soil gave way, the trench collapsed, and the man was buried under the cave-in before he could escape.
His co-workers jumped in and started digging, trying to save him, but by the time they reached him, it was too late. Rescue specialists recovered his body four hours later.
The federal Occupational Safety and Health Administration (OSHA) investigated the incident, and determined the company the man was working for, A Rooter Man, was guilty of nine safety violations. They required the company to pay a $174,000 fine.
On November 28, 2017, the U.S. Department of Justice (DOJ) announced that Wayne A. George, d.b.a. A Rooter Man, pleaded guilty to one count of willful violation of OSHA regulations causing the death of an employee. Sentencing is scheduled for February 21, 2018.
OSHA Cites A Rooter Man for Several Safety Violations
Federal inspectors determined that A Rooter Man had regularly exposed multiple employees to cave-in hazards while they were working in unprotected excavations of more than five-feet deep. One serious violation stated that while the excavation was opened, underground installations were not protected, supported, or removed as necessary to safeguard employees.
In another violation, investigators noted that the company did not use retaining devices to prevent materials or equipment from falling or rolling into the excavation site, and further, did not ensure that employees were protected from cave-ins. According to OSHA standards, companies are supposed to ensure that each trench over five feet deep "is provided with an adequate protective system to protect employees from the hazards of cave-ins."
Wayne George faces a possible six months in prison and a fine of $250,000. That sentence will be determined in February 2018, as scheduled by the judge.
OSHA Provides Guidelines for Protecting Employees
According to the Department of Health and Human Services, between 2000 and 2009, 350 workers died in trenching or excavation cave-ins, an average of 35 fatalities per year. Most of the incidents involved work on water, sewer, pipeline, and communications and power-line construction. Unfortunately, employees received no warning prior to these events. A trench can fail in an instant, and the employee has no time to get out of the way.
A single cubic yard of dirt can weigh more than 3,000 pounds and can suffocate or fatally crush workers. OSHA inspections have revealed that in most cases of trench fatalities, there was a lack of a protective system available at the work site. Many things can affect the stability of a trench, including the type of soil, the water content, environmental conditions, weight of the heavy equipment or tools, and the machine vibrations nearby.
OSHA provides different regulations for the different types of supports that are best for varying conditions. Employers need only consult these and take action to keep their employees safe.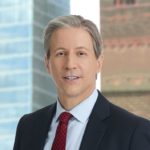 Exclusively focused on representing plaintiffs, especially in mass tort litigation, Eric Chaffin prides himself on providing unsurpassed professional legal services in pursuit of the specific goals of his clients and their families. Both his work and his cases have been featured in the national press, including on ABC's Good Morning America.