The Occupational Safety and Health Administration (OSHA) reports that there have been 40 incidents of injuries or deaths related to robots in the workplace. At a German Volkswagen plant, for example, a worker died when a robot pushed him against a metal plate, according to Time magazine. The man was helping to assemble the robot, which was to configure auto parts when the machine crushed him. He later died of his injuries at a hospital.
Incidents like these raise questions about how safe robots are in the workplace. Considering there are hundreds of thousands of them already in place, and more on the way, addressing safety issues remains a priority for manufacturers and companies.
Robots Can Help Save Workers from Injuries
The Robotic Industries Association estimates that there are more than 250,000 industrial robots already in the American workplace. Though many of them have been around for a while, performing standard tasks like welding, painting, or assembly, new technology is paving the way for more advanced systems that will work in more diverse settings.
Today, we have robots not only in manufacturing plants, but in a wide range of industries and enterprises, including surgical robots, professional service robots, and collaborative robots that work alongside human workers. In many ways, robots can help protect human workers, as they can step in to do dangerous jobs in hazardous conditions.
Some perform repetitive motions that for human workers, can lead to repetitive strain injuries. Some work as clean-up robots, protecting humans from exposure to dangerous chemicals or other substances.
So-called "cobots," however, typically work closer to humans than other robots, which can sometimes increase the risk of injury. Collaborative robot systems are meant to take advantage of the human's flexibility, problem-solving, and creativity, while using the robot's strength, precision, and endurance.
Cobots Sharing Space with Humans
Traditional robots were designed to operate away from workers, to help prevent injury. Physical barriers and sensors helped make sure workers were aware of safety risks, and increased the likelihood that they would not come near when it was unwise to do so.
Since cobots share space with humans, however, they pose significant risks.
One of the main risks appears to be present during robot configuration. Company employees typically configure and help program these robots, and they may place them in different environments that may or may not be appropriate for the robots. Parts of one robot may be combined with parts from another in ways that were not foreseen, which can increase the risk of injury.
How the cobot interacts with other pieces of equipment is also an issue—one that employers sometimes fail to consider when setting up the cobots. Every system is unique and requires a new approach to risk assessment and the establishment of appropriate safety measures.
According to some experts, employers are advised to:
Conduct risk assessments before, during, and after installation
Work closely with in-house and contracted integration teams
Get in-house safety and operation personnel involved early
Conduct new risk assessments anytime a robot system is modified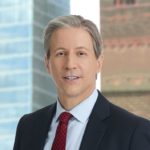 Exclusively focused on representing plaintiffs, especially in mass tort litigation, Eric Chaffin prides himself on providing unsurpassed professional legal services in pursuit of the specific goals of his clients and their families. Both his work and his cases have been featured in the national press, including on ABC's Good Morning America.