Didion Milling, a corn milling and soy processing company headquartered in Johnson Creek, Wisconsin, was recently cited by the Occupational Safety and Health Administration (OSHA) for 14 safety violations, with proposed fines totaling $1.8 million.
The company was put under investigation following an explosion that killed five workers in May 2017.
One Man Suffers Double Amputation After Explosion
According to CBS News, the corn mill exploded late on a Wednesday night. Fire crews raced to the scene to find one person dead right away. Emergency workers were still searching for two other employees the following Thursday afternoon. Seventeen people were working in the plant when the blast occurred. Five people were airlifted to the University of Wisconsin hospital. Four of those were taken to the burn center, while the fifth went to the trauma and life-support center.
In the end, a total of five workers were killed, and 12 injured, including one 21-year-old who had to have both legs amputated after the incident. He spoke to "WKOW News" in July 2017, and said he was loading a train car when he stopped to take a break. It was then that the explosion happened, and he woke up covered with debris. As he looked around, he realized that his legs were trapped under the train cart.
He remained stuck under the cart for another four hours until responders were able to free him via surgery to amputate his legs.
Companies Responsible for Controlling Dust
OSHA states that in their investigation they found that the explosion was likely caused by the company's failure "to correct the leakage and accumulation of highly combustible grain dust throughout the facility and to properly maintain equipment to control ignition sources." They cited the company with 14 willful and five serious citations, and placed Didion under their "Severe Violation Enforcement Program."
Regional Administrator, Ken Nishiyama Atha, stated that the company could have prevented the tragedy had they addressed hazards common to the industry. The citations were issued for violating standards in the following ways:
Failing to properly maintain operating equipment
Failing to control dust accumulations
Failing to shut down ignition sources
Failing to prevent static electricity discharge
Failing to provide adequate protective equipment to employees
Lack of employee training
And more
This isn't the first time the company has been cited for safety violations. CBS News indicates that OSHA cited them before in January 2011 for exposing workers to dust explosion hazards. Didion paid a $3,465 fine to resolve that situation.
OSHA Has Standards for Grain Companies on Dust Accumulation
Dust is a common problem when handling grain, and keeping facilities clear of excess dust is the company's responsibility. In their standards on grain handling, OSHA notes that fires and explosions can occur from grain dust accumulation, and are "often severe, involving loss of life and substantial property damage." Over the past 35 years, there have been over 500 explosions in grain handling facilities across the U.S., which have killed over 180 workers and injured more than 675.
OSHA recommends that companies take a number of steps to prevent dust explosions and fires, including developing and implementing a written housekeeping program with instructions on how to reduce dust on exposed surfaces, as well as minimizing ignition sources.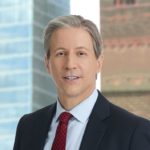 Exclusively focused on representing plaintiffs, especially in mass tort litigation, Eric Chaffin prides himself on providing unsurpassed professional legal services in pursuit of the specific goals of his clients and their families. Both his work and his cases have been featured in the national press, including on ABC's Good Morning America.